TAILORED TO MAKE YOU EARN MORE
We solve business challenges using the latest technology focusing on ERP solutions and custom "tailor made" software.
WE PROVIDE SOLUTIONS FOR ALL TYPES OF DIGITAL CHALLENGES
Our exceptional customer focus, transparent approach and deep industry knowledge have delivered outstanding success to our customers.
Our team believes collaboration is one of the key factors to help you maximize the value of ERP products – increasing ROI (return on investment) and decreasing TCO (total cost of ownership). This is why we approach each customer with dedicated ERP project managers with functional and technical expertise who is engaged throughout the entire lifecycle of our long-term partnership. We find this factor important to have so your organization succeeds and this is where we step in.
Every project goes well beyond the traditional phases of planning, implementation and support. We support you by the implementation defined by seamless integration and alignment with business processes and expectations working together with your local team.
Furthermore, as your businesses grows, agility becomes a key factor for you. The system needs to adapt quickly with an easy reconfiguration, customization and related support. This is where we show our best side, due to our ability to quickly assimilate business processes and visualize our customer's needs.
BELOW ARE THE MAIN PLATFORMS WE CAN HELP YOU UTILIZE BEST.

Sales & Marketing

Warehouse management

Manufacturing

Job

Resource planning

Service

Human resource

User friendly software
It's a modular solution

Flexible and customizable
All in one

No more painful integrations
Python

Rapidly growing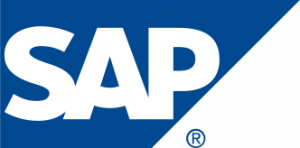 On-premise or cloud deployment

Integrated business intelligence

Integration with the SAP HANA platform

Quick deployment
High operative sensibility
We tackle each project in its entirety, taking into consideration the effect of each operation on other levels of your organisation to find the best solutions.
Our work process takes into account both individual department requirements and management needs.
In-depth knowledge of individual business sectors allows us to carry out complex projects at a fast pace, without compromising on quality.
Your goals - our experience
Our work on projects in various industries has helped us gain a lot of  experience. Using it we can help you achieve your goals smoother.
Let's optimize YOUR DIGITAL BUSINESS
WANT TO DISCUSS YOUR PROJECT?